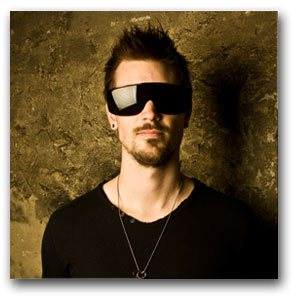 M.Gervais / Mike Gervais
Hailing from the icy tundra of Minneapolis, Timefog label boss Mike Gervais has been impacting the electronic music community since the 90's. In those early years he absorbed a splattering of warehouse parties, walls of bass, The Drop Bass network and their "Furthur" parties, a slew of early Richie Hawtin performances, and the beginnings of a tightly knit community in Mpls. In 2002 he connected with Intellephunk productions and went on to produce successful events premiering Magda, Matthew Dear, Gaetano Parisio, Marco Carola, Troy Pierce, Marc Houle, The Kooky Scientist, Hyperactive, and more. Throughout the years he's been a critical part of the underground Minneapolis community and contributed to Richie Hawtin's events in Detroit and Drop Bass events in Wisconsin.
These strange sounds, places, and experiences led him behind the turntables in 1998. Mike quickly mastered the basic skills behind the turntables and pushed for more. Never satisfied with standing still, he continually modified performances with new ideas and technology. In 2003 he took a giant leap and became an early adopter of the Final Scratch technology. It was not long after he ditched turntables all together in favor of the greater control offered with his digital performance rig. Since then Mike's mastering of Native Instruments Traktor, Ableton Live, and unique controller combinations has kept him on the razors edge of performance and brought him all over North America.
Early in 2008 Mike took an important step into the never ending universe of producing under the alias M.Gervais. After only a handful of releases, his music has been charted and played by heavy names like Richie Hawtin, Dubfire, Camea, Tim Xavier, Dustin Zahn, Bryan Zentz, Tommy Four Seven, Dave Clarke and on. During that same year, the label Timefog was born through a series of amazing events and experiences between close friends. Timefog has slipped onto radar of the electronic music community across the world. From the first release with Bruno Pronsato to connections with Los Angeles and Droid Behavior to the amazing release from DVS1 to the new scout in Berlin, M.Gervais and Timefog are on the lips of the people you know. Keep your eyes open.